About me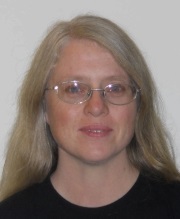 I have been a professional editor for more than twenty years. I became one of Australia's first Accredited Editors when IPEd (Institute of Professional Editors Australia) introduced a national accreditation scheme in 2008.
My qualifications are in law and arts, majoring in history, politics and women's studies, and I also have an interest in writing on education, health and music. Before I specialised as an editor I worked as a tutor at Adelaide University, an academic research assistant, a puzzle compiler and a piano teacher.
I began my editing career by editing the Adelaide Law Review and proofreading other South Australian legal journals. I soon began freelance editing for academic authors, postgraduate students and government clients. I have also been commissioned to write two monographs for peace organisations, one about the health impacts of landmines and one about biological weapons.
For 14 years I was employed as the editor at the Hawke Research Institute at the University of South Australia. There I provided editing services for researchers across the humanities, social sciences and education.
Now I work exclusively as a freelance editor, specialising in academic editing and indexing.
I am experienced in working for clients from non-English backgrounds. I am familiar with many referencing styles and the language of many academic disciplines. I am calm and patient, with impressive attention to detail. I enjoy helping authors produce concise, grammatical and clearly expressed English writing.
Feel free to ask me about my services or request a quote: kate@kateeditor.com.au